Without cars, most people would be lost. After all, we rely on them to take us to our jobs, bring home our groceries, and drop the kids to their after-school activities. Those who commute to work might actually find themselves spending more time inside their vehicles than they ever bargained for.
Thanks to these amazing car hacks, every driver can make their lives so much easier by saving time, creating extra space, or making their vehicles like a home from home.
Luckily, there are tons of tips and tricks you can put to use to help you stay sane and safe on the road.
UNFREEZE KEYHOLE
Apart from keeping infection at bay, hand sanitizer actually has a role to play in helping drivers out. The cleaning gel wastes no time in cutting through any frozen keyhole, letting you slip your key inside and get on the move again
2. SAFE NAVIGATION
Using Magnetic Phone Holder, you can easily see any incoming calls *and* your navigation without ever having to look away from the road.
3.     CLEAN WIPERS
We use glass cleaner to make sure our windows are nice and clear, so it makes sense that the same cleaning product works for our wipers. By using glass cleaner and a rag on our wipers, we can prolong their life, so we don't have to buy new ones so often.
4. GET A COMPACT TRASH BIN
Now you can stop using the passenger seat floor as your personal trash bin. Is there anything more awkward than watching your passenger shuffle and kick trash around? Let's prevent that.
5.      PARK LIKE A PRO
A tennis ball hanging from a string will act as a parking aid, and when you hit the ball, you know you've gone far enough. Thanks to this hack, you can kiss goodbye to hitting the garage wall ever again.
6. UPGRADE CAR CLEANING
The incredibly soft lint-free microfiber means you don't ever have to worry about scratching up your car. Best part? It's reusable!
7.     PARKING WISDOM
One simple way to make life easier on those cold winter mornings is to park your car with the front-facing where the sun rises.
The sun will start working on that ice when it rises, making the job of scraping it off much easier.
8.      CAR OFFICE? YES, INDEED!
A two-sided car laptop holder works so great when someone catches you eating fast food in the parking lot of Taco Bell like a weird food goblin (me, honestly), you'll at least look like you planned it.
9.     KEEP YOUR TAKEOUT WARM
If you're sick of your takeout going cold by the time you get home, pop it on the heated seat, and your food will stay warm for longer.
10.         GET RID OF SMALL SCRATCHES
It won't be able to handle deep crevices, but those small annoying scratches will be long gone with this awesome Windshield Scratch Repair Liquid!
11.      COLLECT DUST WITH OLIVE OIL
Cars seem to be dust magnets, and if left for too long, they can be unsightly. By rubbing a small amount of the oil onto something like a kitchen towel or coffee filter, you can mop up all of that dust with the greatest of ease.
12.         KEEP YOUR CAR NICE & FRESH
Air freshener is a must if you'd like our car to look clean & fresh because scents are everything.
13.         USE A DASHCAM
By recording everything that happens while you're on the road, now there will be no disputes when it comes to insurance claims.
14.         CLEAN YOUR CAR QUICKLY
Compact Car Vacuum Cleaner is your #1 helper with it. It conveniently plugs right into your car so you don't have to worry about paying for a vacuum or finding an extension cord at home.
15.         CHECKING TIRE TREAD WITH PENNIES
That's where the lucky penny comes in, and if you turn it upside down, you can gauge how much tread is left. If the rubber doesn't reach Lincoln's forehead, it's time to invest in some
16.         CREATE EXTRA STORAGE SPACE
Finally, keep those rogue french fries from falling into the dark abyss that is the seat gap trench. As well as coins, your coffee cup, phone and much more.
3 UNUSUAL WAYS TO MAKE YOUR CAR LAST LONGER
Keep it clean
It aids longevity by cleaning away contaminants that cause corrosion. Paint protects your car's body panels from the elements, but the underside has it rough as it's continually exposed to water, dirt, and grime that forms rust.
Lighten up
The more a car weighs, the harder the engine, transmission, brakes, and suspension have to work. While cars are designed to carry extra weight, over the long term any unnecessary strain will take miles off its life. so remove excess stuff and only drive with the essentials.
Start slow
Driving immediately after start-up increases friction between tightly-packed engine components, wearing them out faster. Let your car idle for 30-60 seconds after you start it to allow the oil to get up to temperature and flow through the engine.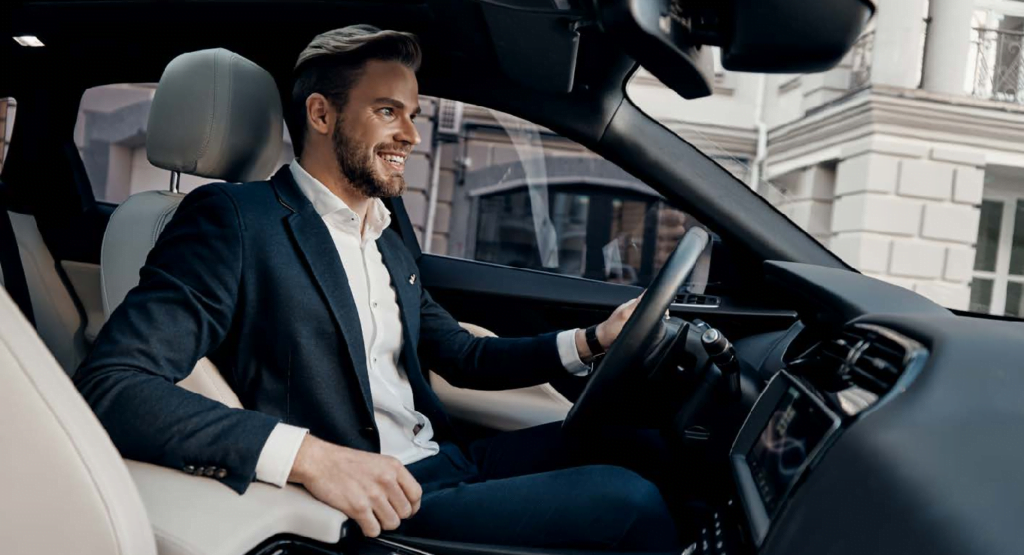 You'll always find all car life-hacks at pocket-friendly prices on sparemethedetail.com!
Use promo code CAR15 for a 15% OFF discount 🙂